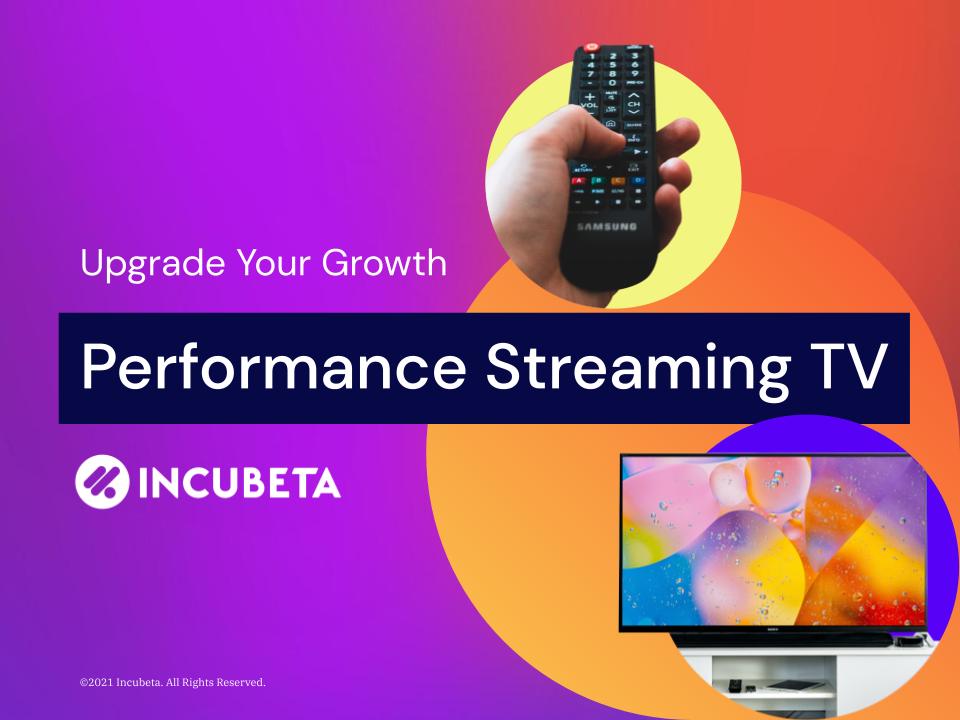 Download | ebook
A Guide To Integrating Streaming TV Into Your Media Planning
What's Inside?
The Interactive Advertising Bureau's (IAB) 'Video Ad Spend and Outlook Report' for 2021 estimates digital video advertising to represent 56% of total video spend in 2021.
Incubeta's performance-driven approach to buying Streaming TV delivers results that are highly measurable, customizable and cost-effective. Learn how you can get premium CTV and OTT inventory without the premium costs. Download our new ebook to learn this and more:
Why CTV should be an essential part of your media planning (Hint: it's about capturing both linear and cord-cutting audiences without the premium costs)
See examples of our dynamic creative overlays
Learn the value and freedom of our transparent model (know what you're buying)
Understand how we deliver cost-effective premium inventory
Look right and download the ebook!