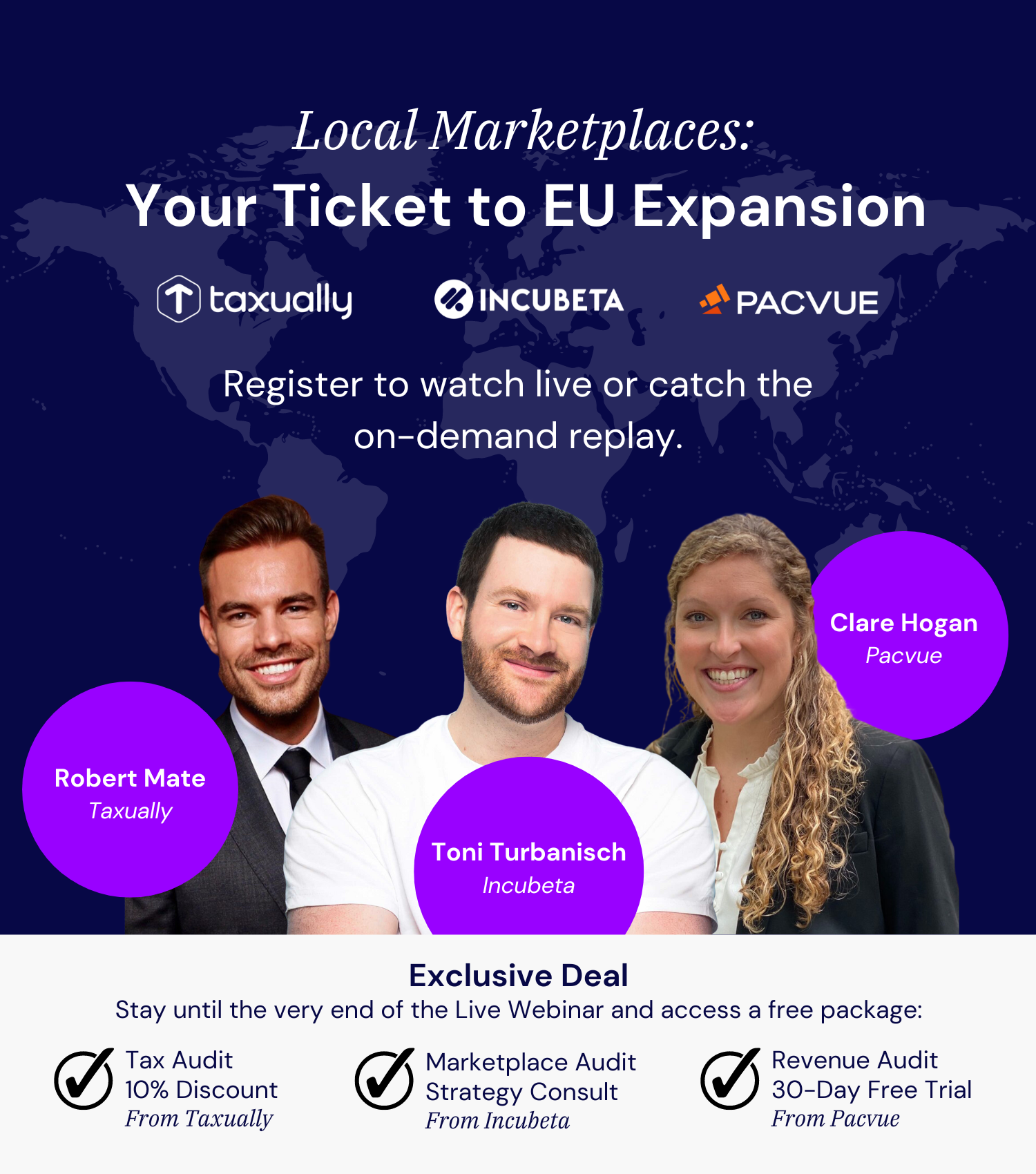 Ready to conquer the European market?
It's a no-brainer: Expanding beyond your own domestic markets is essential to any competitive growth strategy, and the European market offers immense opportunities. However, growing in this region is not without its unique set of challenges. eCommerce brands hoping to successfully grow in the EU need to understand it across all fronts: Data Trends, Taxes, Content, and more.

Don't miss out on the opportunity to hear from industry experts on how to successfully expand into the EU market via local marketplaces.
Plus, and EXCLUSIVE DEAL: Stay untl the very end of the Live Webinar and access a free package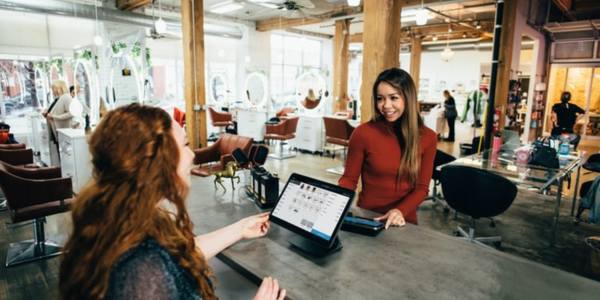 The Power of Amazon DSP: Advertising with First-Party Data, On and Off Amazon
Businesses that hope to grow and stay relevant as we enter a cookie-less world should be implementing ad strategies that leverage first-party data, comply with complex privacy regulations, and exceed customer expectations. Whether you're selling products on Amazon or not (e.g., banks, insurance companies, etc.), Amazon DSP is one of the most powerful platforms available that can help you future-proof your online strategy. Learn everything you need to know about it.
Amazoogle': The Advertising Power of Google and Amazon, Combined
For most companies with a robust digital marketing strategy, Google has long acted as an integral part of how marketers and advertisers engage with audiences online. The most successful brands, however, are the ones that can evolve as the market changes, especially as 3P cookies make their exit. Today, advertising with Google is definitely still great, but paired with Amazon it has the potential to be greater.
European eCommerce: A TikTok Takeover on the Horizon?
In large part due to the #TikTokMadeMeBuyIt trend, TikTok is diversifying its offering and will soon enter the world of eCommerce. The move puts the company in direct competition with the likes of Amazon, Shein, and Temu. While the new venture is only directly affecting the US market for now, European brands and consumers would do well to pay attention to how this could potentially reshape the ecommerce landscape across the region.
Amazon & AI: Transforming Retail
As AI enables automation, efficiency, and data-driven insights, human expertise and creativity becomes more critical than ever. The "human touch" married with AI-backed solutions are what will – together – revolutionize the consumer experience. Brands can proactively use a combination of both to improve their performance on Amazon (and beyond). Here are some key insights on that.
What Is Brand Control and How Can You Use It To Drive Sales?
Selling online can be one of the most effective ways to increase brand awareness, expand to different markets, and generate sales. However, doing so also leaves your business more vulnerable to parallel importers, unauthorized sellers, counterfeit producers, and more. Learn concrete ways to protect your brand and take control of your online sales.
Driving 94% Growth and Best-Seller Status for Joolz on Amazon

Joolz is an international baby stroller brand that has been a valued Incubeta client since October 11, 2020. Learn how Incubeta helped the company achieve record-breaking Amazon results by providing a comprehensive suite of services, optimizing content, and effectively managing advertising campaigns.
Your Checklist for a Winning BFCM Strategy on Amazon
Black Friday (November 24th) and Cyber Monday (November 27th), offer massive opportunities for brands on Amazon to drive sales, increase visibility, and leverage holiday shopping trends. Competitive brands will have started implementing their BFCM strategies at least 3 months prior to the event for optimal results. Are you as prepared as you can be?